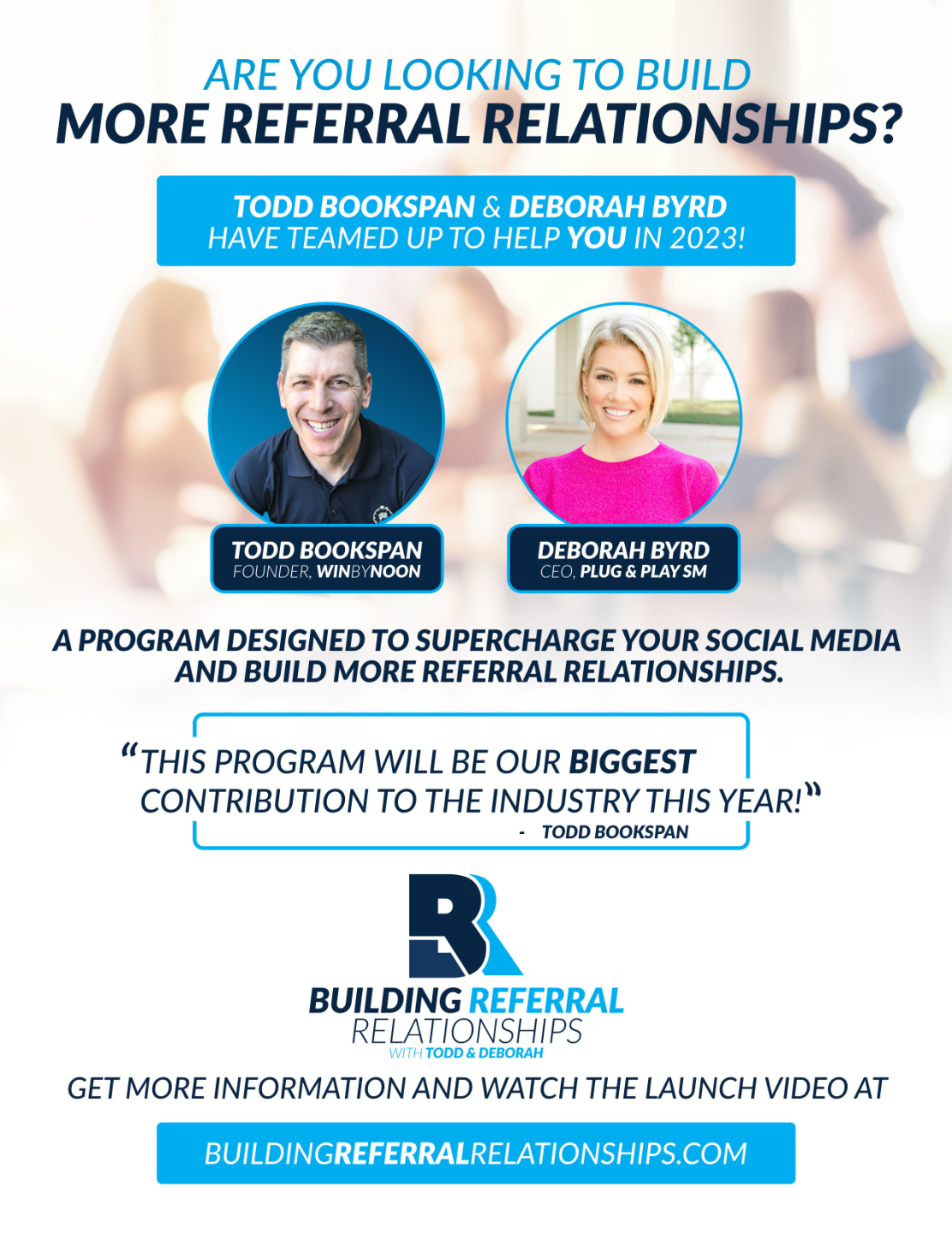 Todd Bookspan & Deborah Byrd
have teamed up to help you
Build More Referral Relationships!
Todd Bookspan's mortgage team has closed over $1 Billion in loan volume as a result of some amazing referral Relationships. He is also the Founder of Win By Noon and a coach.
Deborah Byrd is the mortgage industry's foremost expert on Social Media. She is the CEO of Plug and Play SM, the top Social Media company that only works with loan officers to help them grow their influence and brand. As a former school teacher and Loan Officer, she know how to turn Loan Officers into educators as someone who has walked the walk.
Watch this launch video to learn all of the benefits and details 👉
Email [email protected] with question.